Special offer

Combi 360° Glass HEPA and Activated Carbon Filter
Part number: 970341-01
Compatible with:
Dyson Pure Cool Cryptomic™ air purifier tower fan TP06
Currently out of stock
Special offer now at 1,895 THB (was 3,790 THB) by entering code "DYACC50" at checkout. From 5 Aug 22 - 31 Aug 22.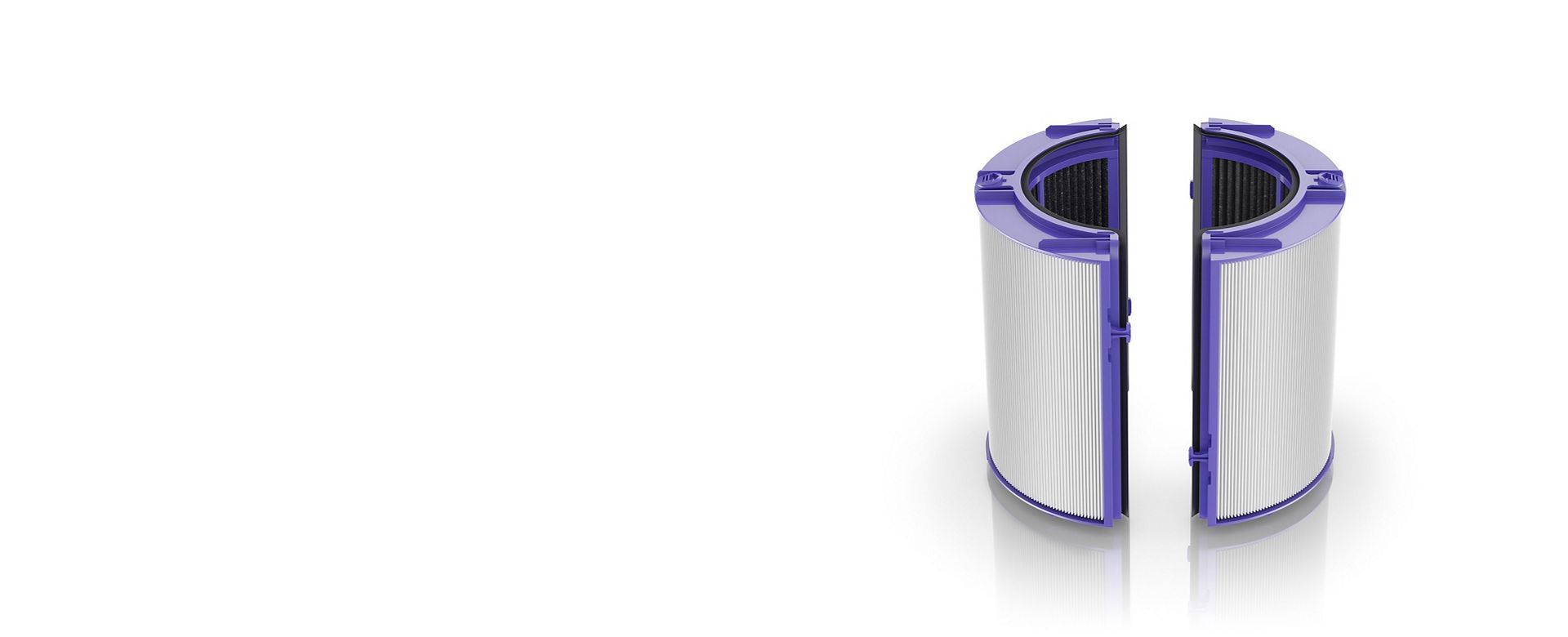 All features
Easy filter replacement

Simply click the old one off and a new one on.

Displays filter life

Shows the remaining life of the filter so you know when to replace.

HEPA and carbon filters capture pollutants and gases

HEPA and activated carbon filtration. Captures gasses and 99.95% of particle pollution as small as 0.05 micron*

Cryptomic technology panel

A dense web of atom sized chambers surround formaldehyde molecules. Active oxygen molecules react with the catalyst to convert them into tiny amounts of water and CO2.

Certified Asthma and Allergy friendly™

Dyson purifying fans are certified asthma and allergy friendly by the Asthma and Allergy Foundation of America.
*Independently tested in accordance with EN1822